In his speech, at the Inaugural Ceremony of ISC, our Chairman Mr. Nandkishore Kagliwal put forth some of the basic issues & challenges before seed industry. The Congress which was held in Pune, was the third one organized by National Seed Association of India (NSAI). Dignitaries present at the inaugural ceremony included Honorable Agriculture Minister Govt. of Maharashtra Mr. Radhakrishna Vikhepatil, State Minister for home & rural development Mr. Satej Patil , Member of Union Planning commission Dr. Abhijit Sen. Issues pertaining to the legislature related with seeds, investment in R&D, pricing policy & many other points were raised by Mr. Nandkishor Kagliwal in his speech, which became a foundation for discussions in the 2 day Congress.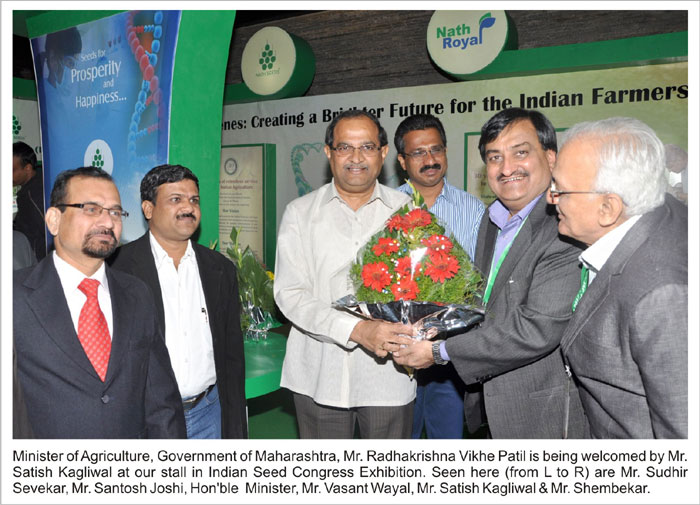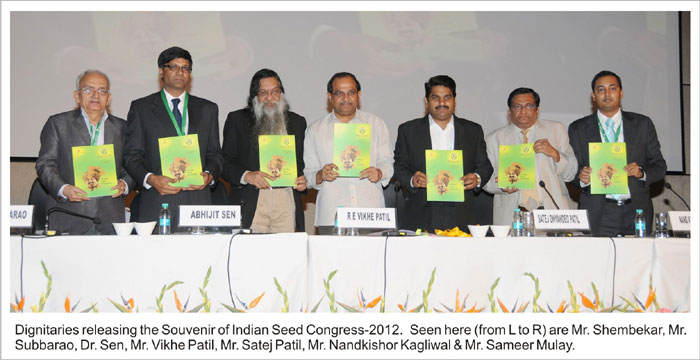 Mr. Satish Kagliwal in the capacity of Co-Chairman of the National Organizing Committee for ISC-2012, provided the leadership and guidance to make the ISC a grand success.
"Credit goes to my team Members & not to me! The support of Mr. M.G. Shembekar Chairman national organizing committee & the tireless efforts put in by my team of Ajeet Mulay, Sameer Mulay, Niranjan, Harish Reddy,Sachin Bhalinge and Vaibhav Kashikar made my job easy. Ofcourse not to forget the contribution given by the secretariat of NSAI New Delhi. ISC-2012 has definitely proved to be a landmark event. It has strengthened the unity & the feeling of brotherhood amongst thousands of seedmen working in this country." says Mr. Satish Kagliwal with a sense of contentment.
An exhibition was also organised on the occasion. Many leading seed companies participated in this exhibition by putting up their stalls. Our Stall attracted the attention of visitors due to its well though out & creative display. The Exhibition gave a panoramic view of Indian Seed Industry.